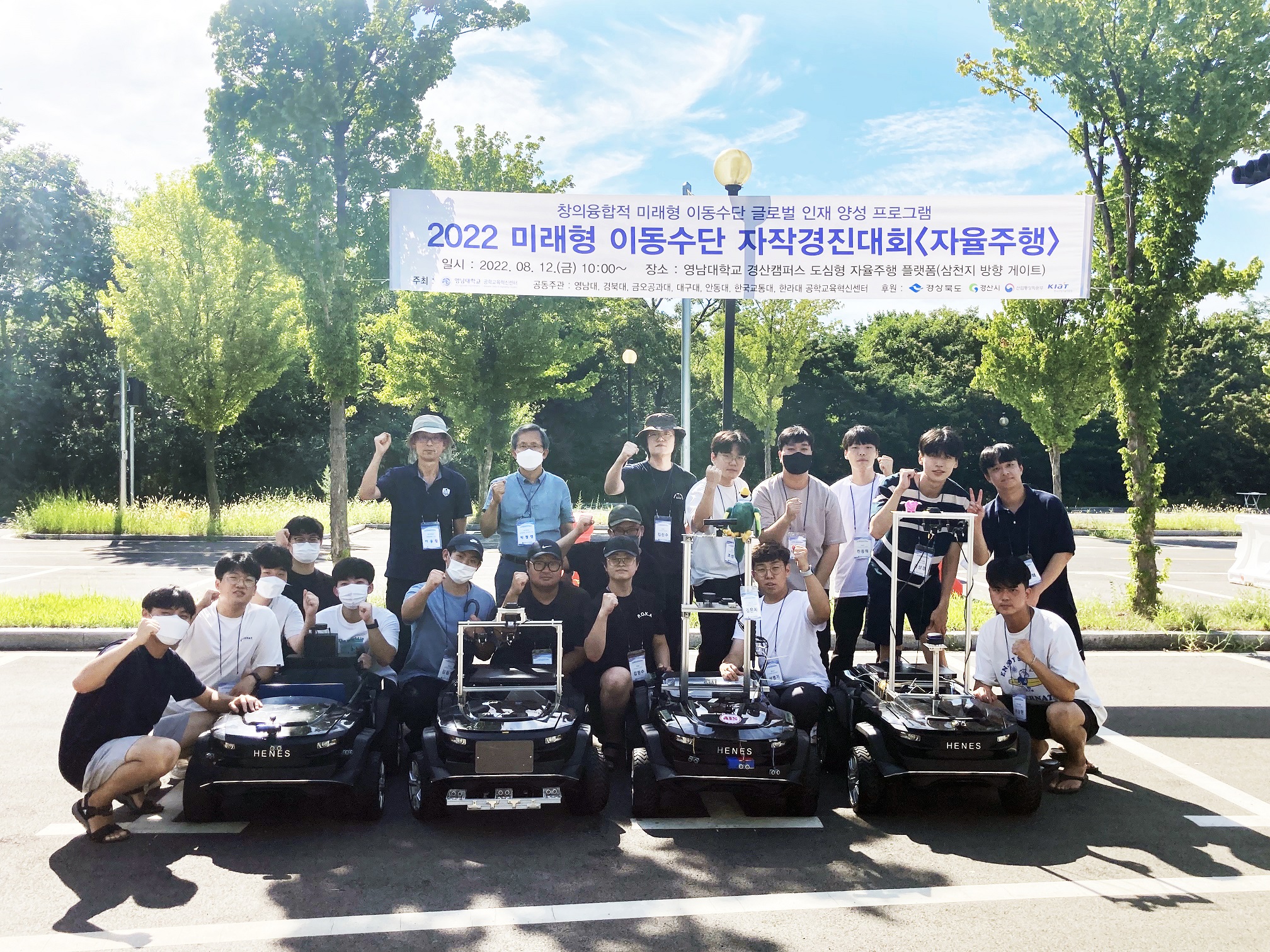 - Professors Jung Jae-woo and Yi Kang-hyun from the Department of Electronic and Electrical Engineering conducted electric vehicle technology development projects and were selected for patent public participation projects
- AIS students, an electrical engineering club, won third place in the Future Mobility Maker Competition
Daegu University's Department of Electronic and Electrical Engineering is accelerating research on future automobiles.
Professors from Daegu University's Department of Electronic and Electrical Engineering under the College of Information and Communication Engineering are actively researching future automobiles such as electric vehicles. In addition, performance in related fields continues, for example, students in the department have won awards in future automobile competitions.

Professor Jung Jae-woo's research team at the Department of Electronic and Electrical Engineering under the College of Information and Communication Engineering was selected for the '2022 Future Vehicle Leading Technology Development Project' supported by Daegu Metropolitan City.

This project focuses on the development of a rotor assembly with a rotor-swaging shaft and magnetic skew for an x-EV 160kW driving motor in collaboration with METEK Co., Ltd.; CENTRAL MOTEK Co., Ltd.; and Korea Automotive Technology Institute.
Professor Jung said, "In order to popularize electric vehicles, it is necessary to reduce costs through the standardization of parts on EV platforms and to realize economies of scale through maximization of production volume." He emphasized, "We need to expand investment and research on core parts and strive to foster professionals."

Three patents related to electric vehicles held by Professor Yi Kang-hyun of the same major were recently selected as supply technology for the "Supply Technology DB Advancement Project." This project is one of the "2022 SME Technology Transaction Revitalization Support Projects" that the Korea Technology Finance Corporation recently opened to public participation.

The three patents will not only support the production of technology marketing kits, but will also be posted on "Tech Bridge," a supply technology database and technology trading platform, to be used for technology transfer and commercialization.

In addition, AIS students, recently ranked third in the 2022 Future Mobility Maker Competition held on Yeungnam University's urban autonomous driving platform with the sponsorship of Gyeongsangbuk-do, Gyeongsan-si, and the Ministry of Trade, Industry and Energy.

In a competition of 15 teams, Daegu University students were honored with an award for the outstanding test-drive performance of their one-fifth-scale self-driving electric vehicle, which incorporated self-driving sensors and processing software.
Professor Yi Kang-hyun, Dean of Electrical Engineering said, "Daegu University's electrical engineering major is reorganizing its curriculum and participating in various human resource development projects to train the workforce desired by future automobile companies." He continued, "In particular, the department plans to create its own Electrical Talent Development Fund to provide scholarships to all new students in 2023 to continue the scholarships that had been offered in 2022."