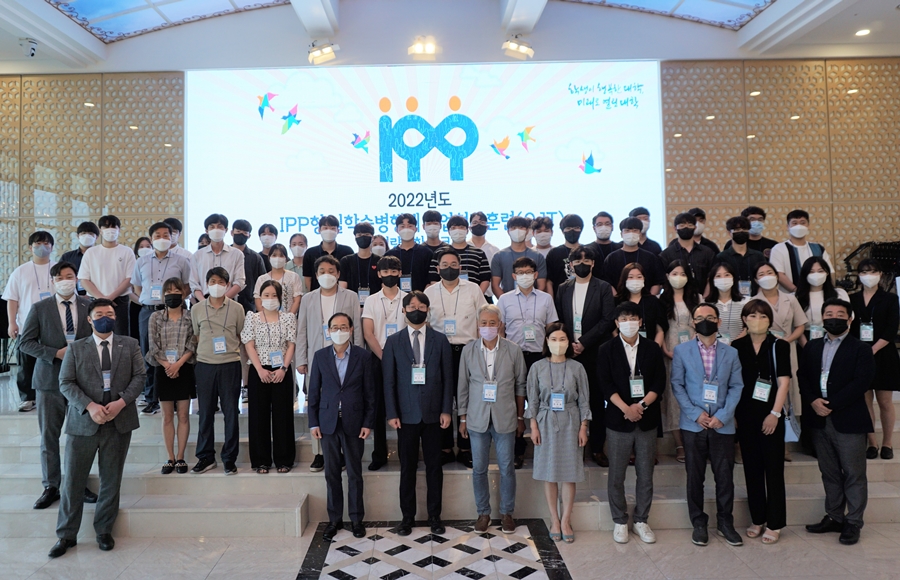 [Work-integrated Learning Project Group]
Selected to operate work-integrated learning high-tech industry academy
- Operating SW and semiconductor equipment development training courses with support of up to KRW 2.15 billion for three years (2023-2025)
- The largest work-integrated learning training institute in the university region, producing more than 300 field-oriented human resources per year
Daegu University was recently selected to operate a "work-integrated learning high-tech industry academy" announced by the Ministry of Employment and Labor and the Human Resources Development Service of Korea.
This project selects outstanding institutions among universities operating work-integrated learning projects and support 38 NCS (National Technical Standards)-based Level 5 training courses in nine areas, including semiconductors, bio, and high-tech automobiles.
With its selection for this project, Daegu University will run training courses in two categories, SW Development_L5 (5 levels) and Semiconductor Equipment Development_L5 (5 levels) in the first year with an annual budget of KRW 700 million. In the next three years (2023-2025), Daegu University will receive funding up to KRW 2.15 billion.
The SW Development_L5 training course will be matched with the fourth-year curriculum for the Department of Computer & Information Engineering, while the semiconductor equipment Development_L5 training course will be matched with the fourth-year curriculum of the Department of Electronic and Electrical Engineering. During these two courses, OJT (On-the-job Training) and OFF-JT (Off-the-job Training) will be implemented and new career paths will be created.
Meanwhile, Daegu University boasts the largest work-integrated learning and training institute in the region, and has produced more than 270 key human resources annually in the local industry.
Daegu University is a Phase-1 comprehensive university for work-integrated training. It started work-integrated learning for incumbent students in 2014 and IPP-type work-integrated learning for current students in 2015 and achieved excellent results each year by obtaining an initial S grade.
Recently, according to the integrated operation plan of multiple projects at the Work-integrated Learning Joint Training Center, a new Integrated Joint Training Center will be launched next year to unify the courses for incumbent and current students.
Jeong In-jun, Vice Director of the Industry-Academic Cooperation Division (Head of Work-Integrated Learning Project) said, "When the new Integrated Joint Training Center launches and the High-tech Industry Academy is in operation, Daegu University will produce more than 300 field-oriented human resources per year." He added, "I will do my best to help make Daegu University lead Korea's work-integrated learning beyond the region."