Daegu University selected for Semiconductor Major-track Project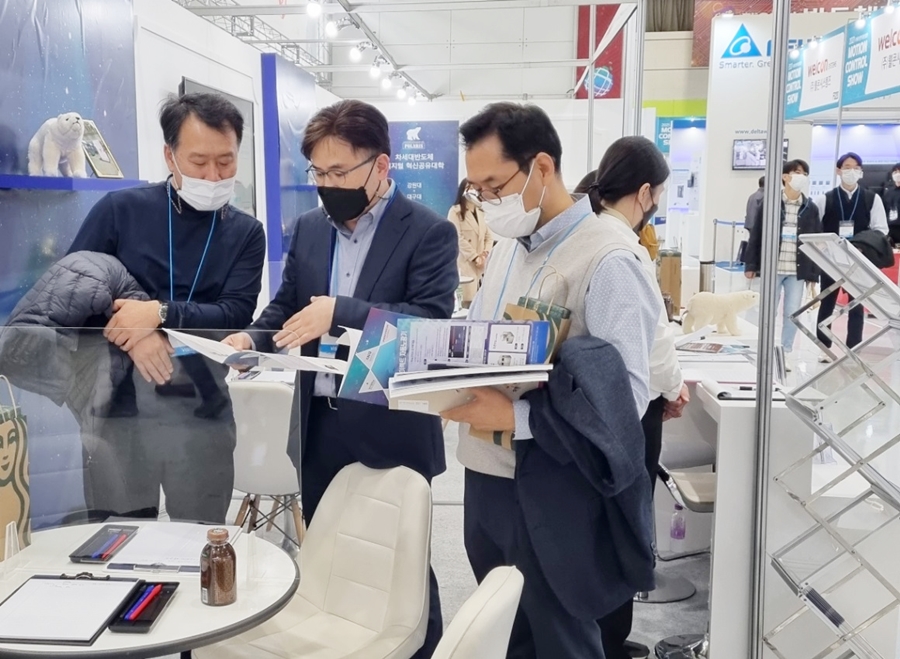 Daegu University was recently selected for the 'Semiconductor Major-track Project,' which will be promoted as part of the '2022 Ministry Collaboration Human Resource Training Project' between the Ministry of Education and the Ministry of Trade, Industry and Energy.
This project aims to establish a virtuous cycle to continuously supply excellent manpower to the industry by fostering and utilizing innovative talents who will lead the development of the semiconductor industry.
Daegu University will develop and operate an undergraduate major-track (semiconductor design track) that meets the characteristics of the semiconductor industry under the supervision of the Department of Electronic and Electrical Engineering (Electronic Engineering and Communication Engineering) with a total of KRW 900 million federal funds over the next three years. To that end, the concept and image of STAR talent that can become STARs in the field of next-generation semiconductor design will be presented. More than 40 undergraduate students in the 3rd and 4th year will be selected and trained annually.
In particular, Daegu University will establish a cooperative network with more than 25 semiconductor companies, including major semiconductor designers; operate industry-academic projects; and provide opportunities for various industry-academic-linked activities such as internships, seminars and special lectures, semiconductor clubs, and interns at industry and graduate school research institutes that meet the demands of the industry.
Professor Kim Kyung Ki from the Electronic Engineering Major, who is the Project Lead, said, "The system semiconductor field is considered a promising future emerging industry, but there is a huge shortage of semiconductor professionals that companies require." He added, since being selected for this project, we will foster working-level semiconductor talent that meets the needs of the industry to respond to national policies and actively guide students to work in the semiconductor field through employment in semiconductor companies and advancement to postgraduate studies."
Meanwhile, Daegu University was also selected for the 'Innovation Sharing University Project for Digital New Technology Talent Training' last year and is participating as a next-generation semiconductor innovation sharing university with seven other universities including Seoul National University. In addition, it is also participating in 'System Semiconductor Convergence Professional Human Resources Training Project' and 'University ICT Research Center Promotion Support Project (ITRC),' which is a postgraduate-level semiconductor design talent training project. Daegu University is developing into an emerging university that focuses on training semiconductor manpower in the Daegu and Gyeongbuk region.